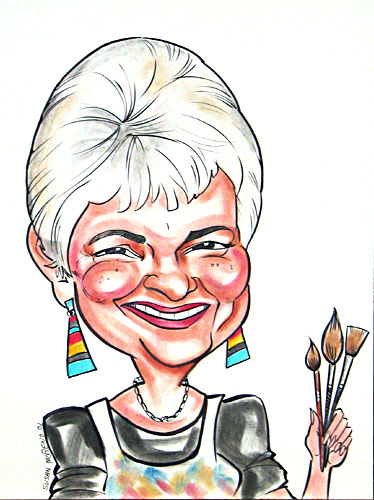 Nita Leland by Susan Moreno
Brush-Tip Pen & Pastel
Susan Moreno of Conyers, Georgia, a talented professional caricaturist, attended my creativity workshop in New Jersey and delighted the class with her quick renderings of fellow students. This is great fun, and a terrific icebreaker. Susan uses her skills at private parties, tradeshows, company meetings or parties, and other events. She also works from photographs, as with my caricature.
To book an event or personal caricature, email Susan or call her at 1-770-388-7579. Be sure to visit Susan's Web site to see her great caricatures of celebrities.