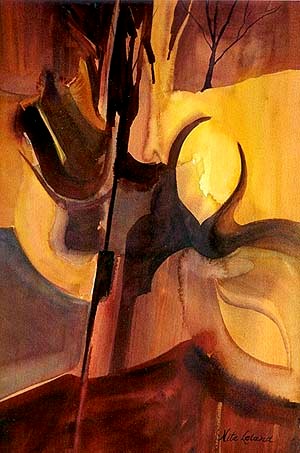 Autumn by Nita Leland
Watercolor
21"X15"
$500
I started this watercolor using a twig, a stone and a leaf as my subject for an abstract design. It was interesting developing patterns and rhythms in the washes. Working with "spontaneous beginnings" to develop a strong composition is challenging and takes thought and careful development to bring to a successful conclusion. I see mysterious shapes throughout the picture everytime I look at it.
For a better understanding of abstraction read chapters four and five in The Creative Artist.
To discuss the purchase of original art, please email me with your phone number or call 1-937-434-9977 and leave a message.