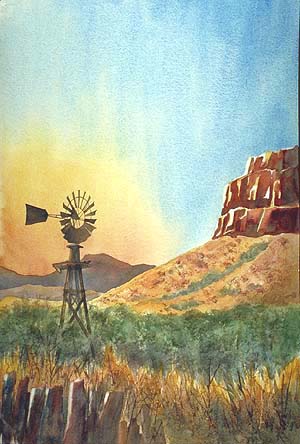 Relics by Nita Leland
Watercolor
22"X15"
Sold
Windmills and western landscapes go together in my mind as a result of many driving trips to Colorado in the 60s and 70s. As a result, windmills tend to appear in my paintings where they never were in real life, as I combine photographs to create atmosphere. This watercolor was painted with dense, opaque colors to create a mood.
The painting appears on p. 67 of Exploring Color as an example of the opaque compatible palette.
To discuss the purchase of original art, please email me with your phone number or call 1-937-434-9977 and leave a message.