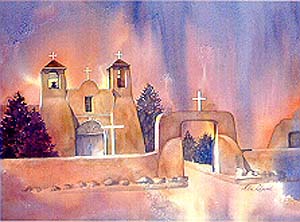 Mirage #103
reproduction of Nita Leland's original watercolor
9 1/2" x 13"
Sometimes the light in northern New Mexico looks like this, washing the landscape with brilliant color, like a technicolor dream. The original watercolor is in my private collection and appeared in my book, Exploring Color on p. 84.
Please read my article on prints and reproductions.