Click on the book links above or view my books, videos, and magazine articles at Nita Leland
Memorial Day Sale! 30% off at Artist's Network! Valid 5/26 - 5/31
10% Off Your Order (No Minimum) with Code ARTTEN at Artists Network!
Offer good until 12/31/2018!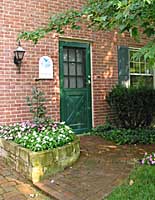 Hi! Welcome to Nita Leland Studio.
For many years I've enjoyed writing books to help artists with watercolor and collage techniques, color, and creativity. If you click on the images at the top of this page you can read descriptions of some of my books and videos that are still in print. Exploring Color Workshop, released in 2017, first came out in 1985. I'm happy to announce that The New Creative Artist, which was released in 1990, will be released at the end of 2018 in a paperback edition and ebook.

This site is an affiliate of links on these pages. A click may help support the site. Thanks.



Nita Leland's Workshops 2018
2018 Evendale Cultural Arts Center--All Mediums! 8/3/18 - 8/5/18; 9:00AM - 4:00PM.
This 3-day workshop improves your understanding of paint characteristics, color triads, and color contrasts to enhance your artwork. The intense learning experience is informal, friendly and fun. You'll learn from insightful critiques emphasizing color, personal expression, and individual development. Lunch and snacks are included in $225 registration fee. To register call 513-563-1350 or email Susan Gordy.


Book a Color Clinic or Watercolor Workshop for your art group.


Please email Nita to reserve a date. Now booking three-day workshops within a 300-mile/5-hour driving distance of Dayton, Ohio, in color or watercolor.
Return to Top
| | |
| --- | --- |
| email:Nita Leland | © 1998-2018 Nita Leland All Rights Reserved. |